Communication Service Providers (CSPs)
Keep up with increasing demands for network capacity and break free from vendor lock-in with flexible solutions for metro and regional networking.
A more flexible approach to networking
Consumer broadband consumption is rising steadily. Business customers are deploying new 5G-dependent technologies. Existing regional and metro network capacity can't keep up. As margins drop, more capacity needs to be delivered at lower cost. This calls for more cost-efficient and flexible ways of building your network.
Break free from vendor lock-in and be flexible with truly open line systems, ROADMs, optics and modular management software. Upgrade to 400G and run low-cost 100G with zero licensing fees. We offer active/passive solutions for back-hauling broadband networks and 5G, enabling an IP over DWDM architecture. Build your metro or regional network more flexibly than ever before, while lowering both CAPEX and OPEX.
Supporting your journey towards open networking
Unlock more flexible ways of building your network with open solutions tailored to metro and regional networks.
Flexible deployment
Mix and match best-of-breed network elements with interoperable open line systems and open ROADMs.
Reduced CAPEX and OPEX
Open line systems enabling IP over DWDM architectures to improve cost efficiency.
Open network management
Manage Smartoptics open line systems and ROADMs in an open multi-layer and multi-vendor environment.
Outstanding energy efficiency
Sustainable solutions designed for optimized power consumption and fiber utilization.
Get the 400G pluggable DWDM solution brief
Download our solution brief and learn more about the 400G DWDM solution
Solution Brief
Introducing 400G Pluggable DWDM
What was once state of the art data rates for optical links in metro networks and between data centers is now superseded by the even higher rate of 400G DWDM.
An accelerating interest in cloud computing, video streaming and data-replication between sites drives the need for more bandwidth in corporate data centers and networks. In a similar way, growing media consumption and consumer demands for a richer internet experience requires increased broadband communications capacity in service provider networks.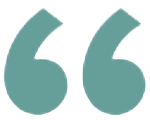 "I love the flexibility that the Smartoptics muxponder gives us: I get up to 400G in capacity but I can just run 100G now to bring the cost down. The solution will serve us well for a long time to come, preparing us for whatever new demands the future may hold."
Anexia
Three years ago, Anexia embarked on a significant journey. With a continuously growing client base and the demand for transporting increasingly more traffic over the network, Anexia faced an immediate need to add more network capacity.
next layer
next layer prides itself on having the best-connected IP network among Austrian ISPs, so it's important for the company to stay at the forefront of new technology. For many years the service provider had used Smartoptics' certified transceivers on its f...
Expanding your network horizons
Get more out of your fiber network
Contact a Smartoptics business manager by filling out the following contact details: