Internet Content Providers (ICPs) & Internet Exchanges
Discover the easiest way to increase capacity and optimize your network with interoperable and embeddable open line systems.
Securing increased capacity with a simpler architecture
Bandwidth usage is increasing rapidly for ICPs and internet exchanges. This demands cost-efficient ways of securing increased capacity and redundancy. New technologies show great promise but flexibility is needed to combine the best network elements. Increasing cost pressures demand smaller, simpler architectures that do not compromise on latency or availability.
Cut out transponder-heavy solutions and go for a simpler and more cost-efficient embedded DWDM approach. Interoperable and embeddable open line systems allow you to mix and match best-of-breed routers and switches. Run several short and mid-range 100G connections. Future-proof your network with scalable 400G-enabled solutions. Reduce complexity and costs with a small footprint, automation and low power consumption.
Increase capacity and optimize your network
Future-proof your network with 400G-enabled solutions that are flexible, easy to use and cost-efficient.
IP-over-DWDM
Plug optics directly into switches and routers for increased simplicity and cost-efficiency.
Unlimited signals
Open line systems with no license fees for alien wavelengths.
Small and simple
Zero-touch provisioning, powerful automation and small form factors.
Outstanding energy efficiency
Sustainable solutions designed for optimized power consumption and fiber utilization.
Get the 400G pluggable DWDM solution brief
Download our solution brief and learn more about the 400G DWDM solution
Solution Brief
Introducing 400G Pluggable DWDM
What was once state of the art data rates for optical links in metro networks and between data centers is now superseded by the even higher rate of 400G DWDM.
An accelerating interest in cloud computing, video streaming and data-replication between sites drives the need for more bandwidth in corporate data centers and networks. In a similar way, growing media consumption and consumer demands for a richer internet experience requires increased broadband communications capacity in service provider networks.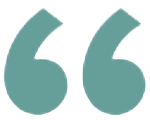 "Smartoptics is our preferred DWDM vendor because they go above and beyond the call of duty to meet our stringent requirements. They provide excellent service, advice and support to go with their top-of-the line 400G-ready open line systems and optics."
DE-CIX
DE-CIX has been rapidly expanding to new locations and seeing traffic grow by as much as about 30% per year at its exchanges. This growing customer demand prompted the internet exchange provider to take a serious look at 400G.
NDIX
With capacity needs on the rise, NDIX sought a way of supporting the future growth of its network. Its network topology relied on mainly 10G DWDM in the backbone, switches and customer wavelengths. The goal was to make these legacy connections easy to m...
Expanding your network horizons
Get more out of your fiber network
Contact a Smartoptics business manager by filling out the following contact details: