Rural Communication and Broadband Service Providers
Find the most efficient way to upgrade your regional backbone network capacity and break free from vendor lock-in with cost-effective, flexible and easy-to-use open optical networking solutions.
The freedom to grow at your

pace
Many optical networking solutions are designed with tier 1 service providers in mind. They may be more powerful – and expensive – than you need. As bandwidth needs in your backbone network increase, you need a solution that gives you the freedom to upgrade bit rates and mix and match network elements from multiple vendors. This is the key to being prepared for future changes and ensuring cost efficiency over time, both now and in the future.
Break free from vendor lock-in and be flexible with open solutions. Upgrade to 400G and run low-cost 100G with zero licensing fees. Easy-to-use and future-proof open line systems, ROADMs, muxponders, optics with long reach, and management software empower disaggregated networking. We also offer active/passive solutions for back-hauling broadband networks and 5G. All to help you build your regional network more flexibly than ever before with the best possible cost efficiency.
Leaving no one behind
We help you give the best connectivity to your community with open solutions tailored to your specific needs in rural settings.
Freedom to choose best-
of
-breed
Zero licensing fees with interoperable open line systems and open ROADMs that can be mixed and matched with other best-of-breed network elements.
Unprecedented ease of use
Solutions that are designed from the ground up to be as easy to use as possible.
Low cost – high speed
Cost-efficient and future-proof upgrade paths to increase backbone network capacity at your pace.
Outstanding energy efficiency
Sustainable solutions designed for optimized power consumption and fiber utilization with small footprints.
Get the flexible networking guide
Download our solution brief and learn more about the new era of flexible networking
Solution Brief
Opening up a new era of flexible networking
Discover the differences between the traditional and new methods of building networks and how a hybrid approach combines the best of these for regional networks. This guide will show you what network elements are best for regional networks and how to manage them to make your network more flexible.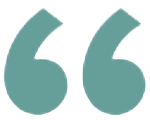 "Cost efficiency is absolutely crucial for us. We have to be very creative when designing our networks and we like creative companies to work with, like Smartoptics. Their small footprint offering, hands-on approach and medium size are a great fit for rural CSPs like us."
B4RN
Broadband for the Rural North (B4RN) was launched in 2011 to bring world-leading full fiber broadband speeds to underserved areas of the rural north of England. As a community benefit society, any surplus made is put back into the communities the intern...
Consolidated Telephone Co
With rapidly increasing internet traffic in 2021, Consolidated's 10G internet backhaul was exceeding capacity and it was time to upgrade to 100G. The incumbent transport vendor was experiencing long lead times and could not deliver a solution in a reas...
Expanding your network horizons
Get more out of your fiber network
Contact a Smartoptics business manager by filling out the following contact details: