Interoperable optics deliver long reach for West River Telecommunications network in Dakotas
Around mid 2021, WRT's backbone network, which carried over 30Gbps of Internet traffic as well as mobile backhaul for major carriers, was almost at full capacity. WRT leveraged an existing partnership with Calix to deploy the AXOS-powered E9-2 platform with Advanced Routing Module (ARm).
About the customer
West River Telecommunications (WRT) is a one-stop-shop for high-speed internet, voice and security services serving rural areas of both North and South Dakota. The service area stretches from Mercer County in the north to Corson County in the south with long distances in between towns served. As a cooperative, WRT prides itself on giving back to local communities with a popular cash-back program and donations to community organizations.
Industry: Rural Communications Service Provider
Location: Hazen, North Dakota
Solution: 100G transceivers, coherent transponders, EDFA amplifiers
The challenge
Collaborating to seamlessly fill the gap
Around mid 2021, WRT's backbone network, which carried over 30Gbps of Internet traffic as well as mobile backhaul for major carriers, was almost at full capacity. WRT leveraged an existing partnership with Calix to deploy the AXOS-powered E9-2 platform with Advanced Routing Module (ARm). The platform brought 100GE capacity, as well increased flexibility in how WRT manages Internet traffic in each of its geographically-dispersed service locations. 
WRT required 100GE services that would reach distances between towns and offices that could go from 90 to 120 km in some cases. This is where Smartoptics came in to fill the gap. WRT already had positive experience of Smartoptics from a certain segment of their existing network, an internal 10G mobile backhaul optics and many other projects. 
Jody Murschel, Network Manager at WRT, tells the success story of how Smartoptics and Calix teamed up on the WRT project: 
"We contacted Smartoptics to see if they have optics with enough reach. Not only did they have a solution that would reach far enough but also were willing to work with Calix to ensure everything went smoothly. We appreciated the willingness of both sides to team up to do what was best for us. Calix has a very attractive 100G backbone network offering and Smartoptics is a great way to bring that network up to the longer distances more rural telcos like us tend to need," says Jody.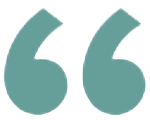 "Sometimes there's just one small gap in a network design that a rural telco isn't sure how to solve. Smartoptics has an offering that can fill some of those gaps with great interoperability and flexibility – all at an unbeatable price point."
The Solution
Interoperability tested with Calix for smooth deployment
Smartoptics 100G transceivers, coherent transponders and DCP EDFA amplifiers were deployed alongside Calix equipment to ensure effective reach. The interoperability and smooth deployment of this multi-vendor solution demonstrates the effectiveness of the Smartoptics and Calix partnership. It also shows how Smartoptics can add value in filling relatively small gaps in larger partner solutions. 
"Smartoptics and Calix collaborated to test the transceivers with the Calix equipment for compatibility and interoperability in advance of deployment. This really made my life easier and provided a great sense of security that everything would go smoothly. Sure enough, when deployment time came around, we were able to turn everything up just as easily, if not easier, than if we had everything from one and the same vendor," says Jody. 
"Calix has a long history of partnerships which allow network operators the flexibility to deploy our joint solutions with peace of mind," according to Andrew Peterson, Solution Architect at Calix. "The Smartoptics partnership is no exception, and we're thrilled to have been a part of bringing advanced new capabilities to the WRT network in partnership with Smartoptics."
The Result
Ease of use, fast support and attractive pricing
By making products that are easy-to-use and future-proof, there's less that can go wrong and issues are rare. When help is needed, Smartoptics offers 24/7 in-house support staffed by expert engineers. This is appreciated by rural communication service providers (CSP) staff, who prefer not to have to spend too much time fixing outages on evenings or weekends.  
Following on its past positive experiences, WRT has also expressed interest in Smartoptics ROADMs to power a next-generation ROADM network in the future. One of the success factors for their past and future relationship is that Smartoptics offers solutions in terms of features, form factor and efficiency tailored to rural CSP needs with attractive pricing. 
"We have tried other optics vendors in the past – some of them with great success and others with great failure. The one thing I can't deny is that Smartoptics has always been there for us when we ran into trouble. We are a small community-oriented company and appreciate a vendor that's easy to talk to and get support from. All of this is icing on the cake, but at the end of the day, money talks. One time when we obtained quotes from several vendors, Smartoptics was tens of thousands of dollars cheaper than everyone else – without any compromise on performance or value whatsoever. You simply can't beat that!" says Jody.
The guide for a new era of flexible networking
Download our guide to discover a new path to flexible networking
B4RN
Broadband for the Rural North (B4RN) was launched in 2011 to bring world-leading full fiber broadband speeds to underserved areas of the rural north of England. As a community benefit society, any surplus made is put back into the communities the intern...
Consolidated Telephone Co
With rapidly increasing internet traffic in 2021, Consolidated's 10G internet backhaul was exceeding capacity and it was time to upgrade to 100G. The incumbent transport vendor was experiencing long lead times and could not deliver a solution in a reas...