Enterprise Data Center Interconnect (DCI)
Find the most efficient way to interconnect your data centers with cost-effective and easy-to-use open optical networking solutions.
Getting the most from dark fiber
To address the constant and ever-growing demand for bandwidth-hungry services and applications, enterprises require simple, cost-effective and scalable networking solutions. Corporate data centers also need to transport, store and replicate vast quantities of data over their dark fiber networks. All of this calls for efficient ways of upgrading capacity and maximizing fiber utilization to future-proof DCI operations.
Get up and running in no time with truly plug-and-play open line systems. This means zero configuration and zero license fees for additional wavelengths. Easy upgrade paths to 400G also enable low-cost 100G. For mission-critical Fibre Channel workloads, leverage Brocade, Cisco and IBM certified optics. All network elements engineered for minimum power consumption – maximum performance in a small form factor.
Future-proof and efficient solutions tailored to enterprise DCI
Our solutions support the latest Fibre Channel and Ethernet bit rates – all with industry-leading low power consumption.
Unprecedented ease of use
Active solutions that are just as easy to deploy and operate as a passive multiplexer with completely automatic optical setup.
Certified compatibility
Solutions certified for compatibility with Brocade Gen 7, Cisco MDS and IBM GDPS.
Low cost – high speed
Cost-efficient and future-proof upgrade paths to even higher bitrates.
Outstanding energy efficiency
Sustainable solutions designed for optimized power consumption and fiber utilization with small footprints.
Get the 400G pluggable DWDM solution brief
Download our solution brief and learn more about the 400G DWDM solution
Solution Brief
Introducing 400G Pluggable DWDM
What was once state of the art data rates for optical links in metro networks and between data centers is now superseded by the even higher rate of 400G DWDM.
An accelerating interest in cloud computing, video streaming and data-replication between sites drives the need for more bandwidth in corporate data centers and networks. In a similar way, growing media consumption and consumer demands for a richer internet experience requires increased broadband communications capacity in service provider networks.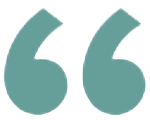 "The Smartoptics solution gives us the flexibility and scalability we need, at the lowest possible cost. But more importantly, the resilient, robust network allows us to meet the demands of both Basel III and our clients for safe and secure handling of all our financial data."
iNNOVO
To improve connectivity between their data centers and develop their services, iNNOVO needed an increase in bandwidth. They also needed a solution that would provide high security and availability without breaking the bank.
First Colo
As a platform for its services, First Colo operates two high-availability data centers in Frankfurt am Main, both connected to rented server locations around Europe. Although not located very far apart, traffic between the two Frankfurt data centers con...
Expanding your network horizons
Get more out of your fiber network
Contact a Smartoptics business manager by filling out the following contact details: