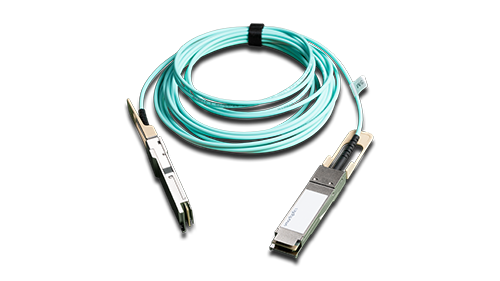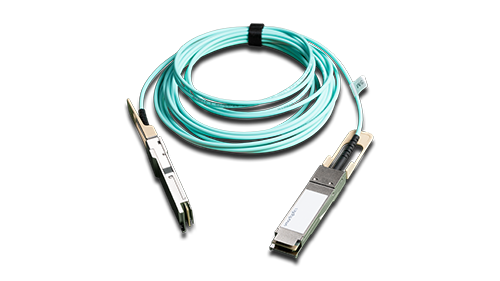 QSFP28 to QSFP28 AOC 1m to 70m
A QSFP28 to QSFP28 AOC cable for 100G Ethernet applications
Product information
The SO-QSFP28-AOCxM is an Active Optical Cable (AOC) solution for short-range multi-lane data communication and interconnect applications. The solution consists of QSP28 transceivers connected via a ribbon optical cable of desired length for 100Gbps Ethernet interconnects. SO-QSFP-40G-AOCxM integrates four data lanes (25Gbps) in each direction with 100Gbps aggregate bandwidth.
Forward Error Correction (FEC) is required in the host equipment to ensure reliable system operation. The FEC type shall be as defined in IEEE802.3bj, i.e. Reed Solomon RS(528,514). Without FEC the bit error ratio (BER) will be less than 5 x 10-5. With FEC the BER will be better than 1 x 10-12.
The SO-QSFP28-AOCxM is provided in lengths from 1 to 70 meters (3.3 to 230 ft).
Specification
2x QSFP28 transceivers with Multimode ribbon fiber cable
SFF-8665 compliant QSFP28 connector
Digital diagnostics functions via the I2C interface
1 to 70 meters (3.3 to 230 ft)
Low power consumption; <2.5W
Operating case temperature 0°C to +70°C (+32°F to +158°F)