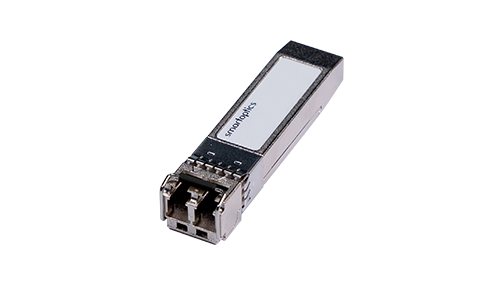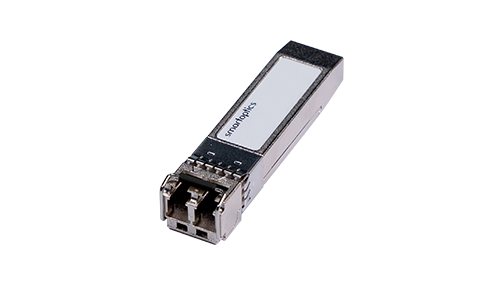 SFP+ 10G MR Tunable DWDM 50GHz 80km 23dB I-temp LC
A tunable multi protocol SFP+ DWDM transceiver for services between 1.2 to 11.3Gbps
Product information
The SO-TSFP-10G-ZR-DWDM-I is a high performance DWDM transceiver that is tunable to 96 channels in the 50GHz C-band grid as specified in ITU-T 694.1. The distance performance is in accordance with the industry ZR/ZW-standard, providing a bridgeable distance of up to 80km (without dispersion compensation) for 10GbE-LAN (10GBASE-ZR) and 10GbE-WAN (10GBASE-ZW) services.
The transceiver is temperature hardened and supports the Industrial temperature range (I-temp): -40°C to 85°C (-40°F to 185°F). The mechanical characteristics are compliant with the SFP+ specification (SFF-8431 and SFF-8432). Wavelength and frequency tuning modes are supported in accordance with SFF-8690.
The transceiver supports data rates from 1.2 to 11.3 Gbps, covering a series of Ethernet, OTN, SDH/SONET and other protocols.
This transceiver provides digital diagnostic functions via a 2-wire serial interface as defined by the SFF-8472 specification.
Specification
SFP+ transceiver with LC connectors
Typical reach 80km on single-mode fiber for 10G Ethernet services
Support for 1.2bps to 11.3Gbps services
Covers 96 DWDM channels in 191.35 - 196.10THz @ 50GHz grid (G.694.1)
23dB power budget
Less than 2.3W power consumption
I-temp operating conditions -40°C to +85°C