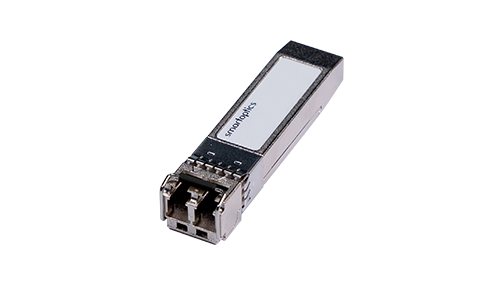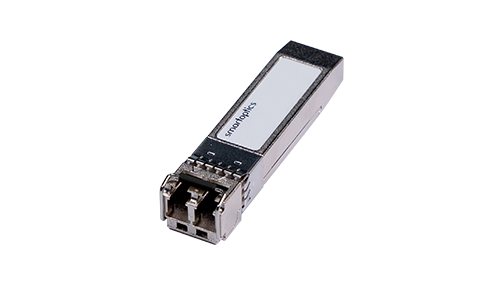 SFP+ 1/10G MR 1310nm SM 10km 6.2dB LC
A multi-protocol SFP+ transceiver for 1G and 10G applications
Product information
SO-SFP-1G-10G-LR is a versatile 1310nm SFP+ transceiver for SingleMode (SM) fiber with a rate select between GbE and 10GbE-LAN/-WAN services. The optical performance is in accordance with the IEEE 802.3ae standard, providing a bridgeable distance of up to 10km for 10GbE-LAN (10GBASE-LR), 10GbE-WAN (10GBASE-LW) and 1000BASE-LX (GbE) services.
The transceiver has no minimum distance (i.e. no minimum attenuation) which is ideal for intra-office connections since extra attenuators need not be considered.
This transceiver provides digital diagnostic functions via a 2-wire serial interface as defined by the SFF-8472 specification.
Specification
SFP+ transceiver LC connectors
Typical reach 10km for 10G services on single-mode fiber
Support for 1.25Gbps and 9.953Gbps to 10.312Gbps
1000BASE-LX, 10GBASE-LR/-LW, 10GbE-LAN, 10GbE-WAN and STM-64/OC-192
Single lane at 1310nm
6.2dB power budget @ 10GbE-LAN
Less than 1W power consumption
C-temp operating conditions -0°C to +70°C