LINX achieves higher capacity and lower TCO with Smartoptics
As with all Internet exchanges, LINX has to cope with extreme capacity demands. To be able to address the increasing need for more bandwidth the exchange wanted to upgrade its main core ring.
About the customer
The London Internet Exchange (LINX) is a membership organization founded by network service providers and ISPs to improve infrastructure in the UK. With over 950 ASNs connecting from over 80 different countries worldwide, members of LINX have access to direct routes from a large number of diverse international peering partners. LINX can also connect customers to cloud services, help create closed user groups and private VLANs, and enable access to co-located infrastructure. The exchange offers its members peering services enabling them to reduce cost and latency while increasing network control. Based in London, LINX gives its members access to four major continents via its own hubs and partners.
Industry: Internet Exchange
Location: London, UK
Solution: Open line systems and muxponders
The challenge
The mission to bring down TCO for members
As a not-for-profit organization, LINX invests all its fees back into strengthening its network services. This way, the internet exchange can make sure that its infrastructure is up to date and provide its members with top-class network performance, low latency and increased control.
"We are always on the lookout for new technologies that can help bring the total cost of ownership down, so we can continue to deliver the best possible service to our members," says Richard Petrie, CTO and Executive Director at LINX.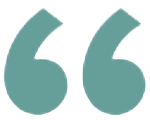 "Companies that don't have a specialized optical transport department and are experiencing interconnectivity challenges would be foolish not to consider a Smartoptics open line solution"
The Solution
Growing capacity in UK demanded new solution
As with all Internet exchanges, LINX has to cope with extreme capacity demands. To be able to address the increasing need for more bandwidth, the exchange sought to upgrade its main core ring in London in 2019.
When Richard Petrie and his colleagues at LINX first heard about Smartoptics open line systems, they were immediately intrigued and could see the potential of the DCP-M and the benefits it would bring. To prove that the new solution could deliver on what it promised, the next step was to thoroughly test the equipment.
Working with its technology partners Juniper and Edgecore, LINX tried out the Smartoptics DCP-M40-ER Open Line System with 100G DWDM transceivers produced by Inphi. The collaborative testing proved that the solution would work and gave the membership organization and its partners valuable insights into how to deploy the new solution in real life.
Flemming Heino, Network Architect with LINX, explains: "Spending a bit of extra time bringing our partners together really helped when it came to deployment. It made sure we were all on the same page and meant we could get the project off the ground quicker."
Muxponders bring cost-efficient 400G from London to Nairobi
Following three years of successful collaboration, LINX chose Smartoptics DCP-404 muxponders as the most cost-efficient way of upgrading its existing London deployments to 400G in 2022.
In 2023, LINX's expansion to Africa presented another opportunity to work with Smartoptics, opening up a new and rapidly growing continent to LINX members. The DCP-404 muxponder and DCF-F open line system were chosen to secure cost-efficient, full 400G bandwidth for LINX Nairobi.
"In LINX Nairobi, we see great potential serving the fastest growing continent in the world where digital transformation is accelerating at a rapid pace. Smartoptics has provided effective and future-proof optical networking solutions along with excellent support over the years and we are pleased to bring them with us on this exciting journey to Africa. We particularly appreciate the DCP-404 muxponder's ability to stretch long fiber distances using 400G, its ease of use and the useful optical diagnostics it provides – not to mention the high rate of fiber utilization and overall efficiency," says Mark Lloyd, Principal Network Engineer, LINX.
The Result
Reduced cost, increased scalability and ease of use all in one
Once deployed, the advantages of Smaratoptics were obvious. The compact equipment takes up less rack space, reduces power consumption and costs less than alternative active solutions while also being very easy to use. The open line systems and muxponders also allowed LINX to scale its network's capacity in a far more flexible way than would have been possible with a solution using stand-alone transponders.
"Being able to grow our capacity in a more even way brought a welcome change in cost base - a lack of lumpiness and smoother growth, all resulting in significant CAPEX savings, let alone the OPEX savings. The attention to detail is fantastic. It's these small, intuitive things that make the Smartoptics solution so easy to deploy and use. The plug and play features of the product really work as advertise," Flemming concludes.
Get the 400G pluggable DWDM solution brief
Download our solution brief and learn more about the 400G DWDM solution
DE-CIX
DE-CIX has been rapidly expanding to new locations and seeing traffic grow by as much as about 30% per year at its exchanges. This growing customer demand prompted the internet exchange provider to take a serious look at 400G.
NDIX
With capacity needs on the rise, NDIX sought a way of supporting the future growth of its network. Its network topology relied on mainly 10G DWDM in the backbone, switches and customer wavelengths. The goal was to make these legacy connections easy to m...