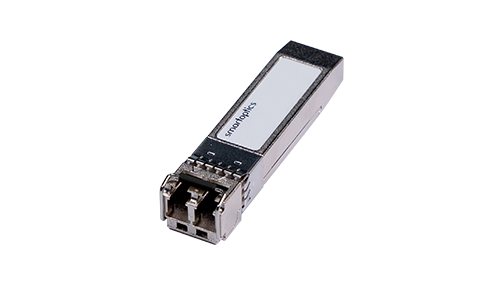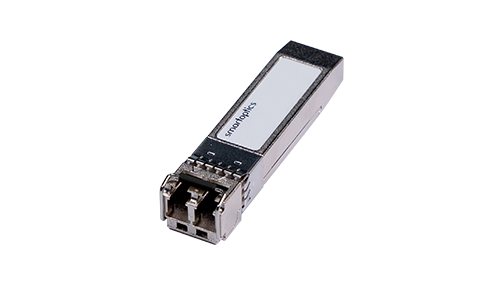 CSFP BiDi 1GE MR 1490nm/1310nm 10km 11dB LC
A 10km 1Gbps Dual-BiDi CSFP transceiver solution
Product information
The SO-CSFP-1000BASE-BX10D-43-O2 is a CSFP (Compact SFP) transceiver where both ports are bi-directional, i.e. providing double capacity as compared to normal BiDi transceivers where one port is not used. This requires that the host equipment support CSFP transceivers.
Each port operates directly on a single-fiber without the need for a separate optical filter. Each transceiver function uses a 1490nm transmitter and a receiver operating at 1310nm. The solution requires that the far end host equipment uses bi-directional SFP's that transmit on a 1310nm wavelength and a receiver that accepts a 1490nm wavelength.
The transceiver supports a bit rate range between 100Mbps and 1.25Gbps, e.g. 1G Fiberchannel (1G FC) 100M Ethernet (FE) and 1G Ethernet (GbE) services, having an optical performance that provides a bridgeable distance of up to 10km.
Specification
BiDi SFP form-factor with single LC connector
Single-fiber operation
Tx/Rx: 1490nm/1310nm
Support for 100Mbps to 1.25Gbps
Up to 10km distance, 10.5dB power budget
Less than 1W power consumption per BiDi function
C-temp operating conditions 0°C to +70°C.